Burnaby Print Services – Looking for the best print shop Burnaby that provides quality commercial printing services and that too trustworthy as well? The Print culture has got your back as always. As it is located in your neighborhood only. We can proudly say the name of the Printculture when people talk about the best and reliable printing companies Burnaby. Along with our excellent job execution and customer service record, we also offer a wide range of printing services. Hence explore the blog till the end to know about the best Burnaby Print Services.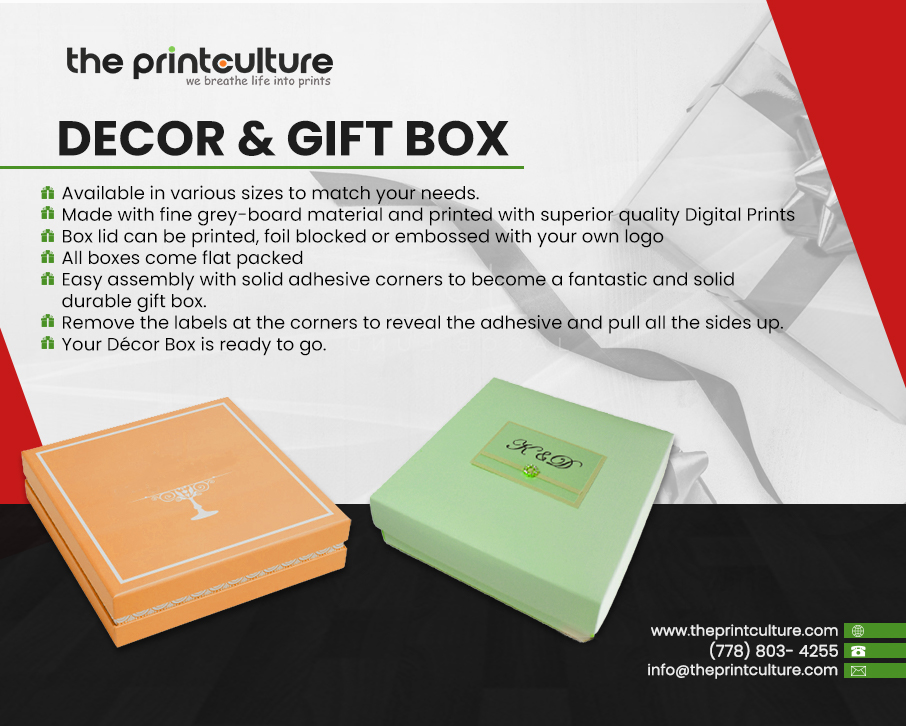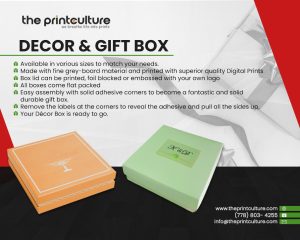 We are always on the first step with you for all your needs related to printing in Burnaby. No matter what quantity you want the print services for, whether it is large or small, Printculture is always ready to serve you. We are a family-owned autonomous Printshop in Burnaby offering a range of Burnaby Print services. We deal in print services such as Custom T-Shirt Printing, Custom Tees, Custom Sweat Shirts, Custom Hoodies, Personalized T-Shirts, Custom T-shirt Embroidery, Custom Tees Embroidery, Custom Caps Printing, Caps Embroidery, Logo Embroidery and many more. Hence to know more and shake hands with us feel free to make a call to our team at +1(778)803-4255 also you can email us anytime atinfo@theprintculture.com.
The Printculture | Leading Budget Printing Burnaby
To get unique, affordable, and easy printing solutions, Printculture is the best approach in Burnaby. With an exclusive range of offset printing and digital printing equipment, we offer a full-color printing service. All thanks to this for allowing us to manage our job well in terms o the Print execution and meeting your timelines. We help you in meeting the both budget and timelines parallel by providing you the top-notch quality that too quick delivery services. 
Printculture can also proudly say that we provide quick delivery and the best quality at the best pricing, helping you meet both your budget and deadlines. We also deliver the printing products to your doorstep to provide you services at your ease as we believe in services right from design to execution. Choosing us means choosing your printing requirements handler and carer at the same time. With the highest quality consciousness, Printculture comes as a single stop for all your needs no matter what is your requirement. We have the manpower as our main asset as the right manpower can access the technology in the right way ad hence have a huge client base. 
We provide you top-quality printing services with high-impact and right cost if you want the customized or personalized printing services, Burnaby. 
Below is a list of all professional printing services Burnaby offered by us:
Customized Sign Printing
Large-format Printing
Promotional Merchandise
Design to Execution
Custom Apparel& Accessories
Custom promotional gifting items
In Burnaby, we are recognized for providing the best of services related to:
Custom led signs
Custom neon signs
Yard sign printing
Custom frame signs
Custom retractable banner
Cheap flyer printing
Flyer printing services
Why Choose The Printculture as Best Burnaby Print Services?
As Printculture is enthusiastic about printing services right from design to execution hence forms an ideal choice for your Burnaby printing needs. We are a team of young and passionate professionals is focused on quality, value, and service and offer a large product offering. Being managed by the professionals who know them in and out, all our machines are state of art equipment. Here are the Top Reasons for choosing as your destination for Burnaby Print Services:
Customer satisfaction and complete satisfaction are what we guarantee. 
Since we don't have to pay commissions or fees to "agents" we can provide lower costs.
Our team can better satisfy your tight deadlines and can operate within your financial constraints. 
The best thing to note about us is that we use eco-friendly machines for providing the best printing services.
In the local area, we provide pick-up and delivery services.
We are grateful to serve you in any form for any order size.
Get in Touch with The Printculture
With the express delivery available in some areas such as Langley, Surrey, Richmond, and Burnaby we provide service throughout Vancouver, British Columbia. At the most competitive costs, you can always get our best printing services. At the end of the blog, we have shared our detailed information making it easier for you to get in touch with us. Here are the top notch services we provide.
Banner Printing Langley
3D signs Langley
Neon Signs Langley
Business Cards Langley
Sign Printing Langley
Stickers Printing
Corporate Gifting
Custom Promotional Gifting Items
Name – The Printculture
Address – 19181 34A Ave Unit 109, Surrey, BC V3Z 0Z7, Canada
Phone No. – +1(778)803-4255
Mail – info@theprintculture.com