Photo Printing Vancouver – In today's digital world, it is common to see pictures being shared everywhere through your phones and other digital devices. But the satisfaction you get when u hold a real photo in your hands or see it hanging on your wall is different. Once you get a great print, it's addictive and so much fun! Unlike pixels on your screen, printouts are pieces of art that you can gift to family& friends, hand out to employees or customers or simply use them to brighten up your walls. So, capture as many memories as you want with your camera or phone, and then take photo prints of the same to bring that smile to your face every time you see it. Well, are you looking for Photo Printing Vancouver? Explore the blog till the end to get full information.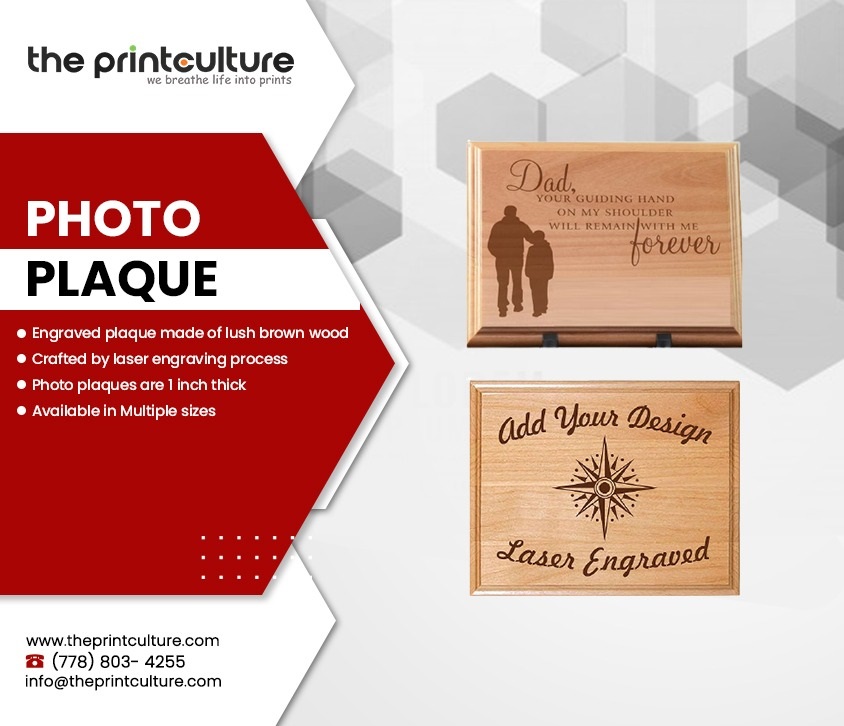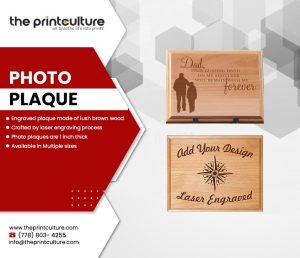 Thanks to technology which allows us to take prints on all kinds of surfaces, Photo printing is getting very popular these days. Whether you want to gift it to your employees, family & friends or simply treat yourself, personalized photo gifts are available for all occasions. So, what are you waiting for in Vancouver, you can custom print your photos on all kinds of gift items like mugs, keychains, frames, calendars, diaries, etc for anyone you want exclusively in your neighborhood Vancouver Photo print shop.
You must be thinking that in today's world of digital promotions, print promotions are very rare. We do agree, but at the same time, from our experience, we can assure you that whenever they are used, they never stand at the backfoot to show their magic. To know more about the Top Photo Printing Vancouver shop, please read through our whole blog. 
Leading Photo Printing Vancouver | The Printculture
We promise to offer unique, affordable, and easy Photo printing solutions at printculture. At Printculture, we have an exclusive range of offset printing and digital printing equipment, with a full-color photo printing service. This allows us to easily manage the comprehensive process of your print job in terms of both Print execution and meeting your timelines. Helping you meet both your budget and deadlines; we can proudly say that we endeavor to always provide quick delivery and the best quality at the best pricing.
Below is a list of all our Photo Printing services:
Photo T-shirts
Decor Boxes
Photo Poster
Photo Plaque 
Gift Boxes
Photo Canvas Print
Additional Printing services offered by us:
Customized Sign Printing
Large-format Printing
Promotional Merchandise
Custom Apparel& Accessories
Design to Print Execution
At Printculture, we have a team of expert graphic designers with the best design skills, who can easily execute all your print requirement i.e., Banners, Brand Logos, Website Artwork, Social media, Graphic artwork, etc. No matter how small your project is, we understand it is important for you and hence it is important for us too. We will always deliver the best quality and in the shortest possible lead-time to meet your timelines. SO, in case you are looking for your very own neighborhood Best Photo Printing shop in Vancouver, you should visit us. We provide complete Print solutions right from Design to Print execution, with high-definition print quality at competitive pricing.
About The Printculture
We have a wide variety of classic yet trendy products which can be custom printed to cater to all your personal and corporate needs. And all this at a very affordable cost. When it comes to customized printed merchandise and personalized gifting solutions, we can proudly say that, slowly and steadily, we have established a name for ourselves in the printing industry. Our team of young, passionate, and hardworking people wants to deliver the best custom photo printing to all our clients in and around Vancouver.
In Vancouver, we are also known for providing the best of services related to:
Custom led signs / 3D printing
Custom neon signs
Yard sign printing
Custom frame signs
Flyer printing services
Custom retractable banner
Custom Business stationery
Why Choose "ThePrintculture" as Best Photo Printing Vancouver?
For your Vancouver printing needs, we are an ideal choice as we are enthusiastic about printing services right from design to execution. In addition, we have a wide selection of products to match all your print requirements. Our USP is our custom-centric theory i.e., our complete focus is on quality, value for money, and customer service. We can deliver as we have a team of young and passionate professionals who are an expert on the machinery that we have, resulting in high-quality print jobs as output for you.
Here are some of our top pointers for reasons why you should choose us as your photo printing destination in Vancouver:
100% Canada-based company
High-quality Digital Printing Machines
Installation with precision and safety
Design skills from concept to final design
Absolute Satisfaction Guaranteed every Time
For your business, we will always deliver the best-branded products.
Get in Touch with The Printculture: –
We provide our photo printing services throughout Vancouver, British Columbia. Also, we have our presence in other areas such as Langley, Surrey, Richmond, and Burnaby. We also provide Express delivery at nominal charges. is also available. At the most competitive costs, you can always count on prompt service. You should visit us for all the below requirements in addition to Photo Prints.
Banner Printing Vancouver
3D signs Vancouver
Neon Signs Vancouver
Business Cards Vancouver
Sign Printing Vancouver
Stickers Printing
Custom Corporate Gifting
Contact Details
Name – The Printculture
Address – 19181 34A Ave Unit 109, Surrey, BC V3Z 0Z7, Canada
Phone No. – +1(778)803-4255
Mail – info@theprintculture.com