While it is always exciting to receive gifts from your friends & family, the feeling can be completely opposite when it comes to giving them a gift. The principle of gifting, in general, is something liked by all. It helps strengthen the bond of love and friendship but choosing the right gift for your loved ones is a very challenging job and can turn into a very time-consuming and stressful activity. What comes in handy in such situations is a Personalized Gift Vancouver. If you know the personal choices of the person whom you need to gift, Personalized gifts can be the most meaningful and special gift for them which will mesmerize them in every possible way. In today's digital era, there are a plethora of options available to choose the most exciting personalised gift item for your friends and family and make their special day even more special.
Personalized Gifts Vancouver can be your own unique present to your loved ones to show them that you care. Customised gifts not only show your thoughtfulness and effort but also make the whole process of gifting a very enjoyable and memorable event for you. Whether you are looking to buy a gift for your parents, partner, friend or colleague, there is a wide selection of Personalised gift items like Personalised mugs, personalised frames, personalised stationery, personalised clothes, personalised tote bags etc.
In this blog, we give you our top 5 reasons why personalised gift products are the most perfect gift for people who matter to you.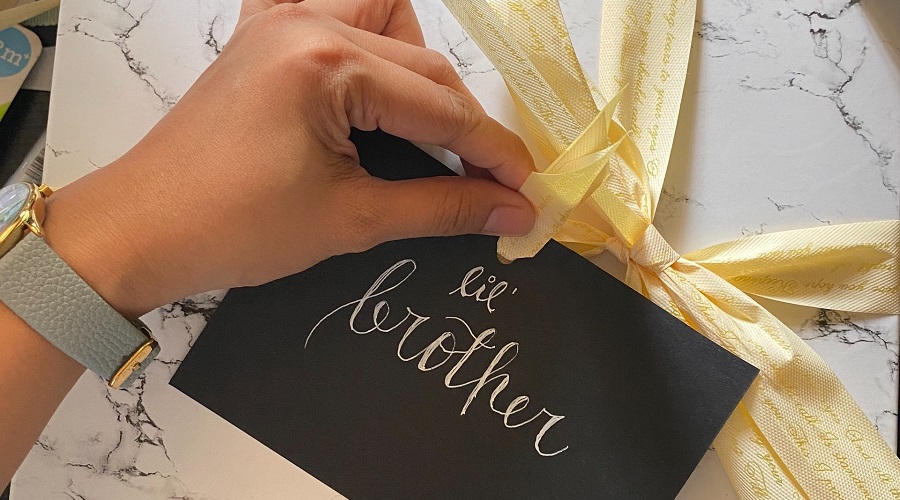 Personalized gifts add a Personal touch
Personalised gifts have an element of personal touch which makes them a priced possession for the receiver as they understand the effort and thought put in by the giver. They have grown in popularity in recent years because they are one-of-a-kind and can make any occasion memorable. Simply engraving or printing the name on gift items such as wallets, notebooks, keychains and even jewellery items can make them extra special for the recipient. They are truly heartfelt and are treasured forever as a token of love and friendship. Personalized gifts Vancouver are definitely more valued as opposed to traditional gifts such as chocolates and flowers.
Custom Printed gifts are Exciting & Creative
Gifting is very popular these days. People look for occasions throughout the year to buy a gift for their near and dear ones, whether it is personal occasions, like birthdays or anniversaries, or special days like Christmas, Father's Day, Mother's Day, Valentine's Day etc. This can make gifting a very tiresome exercise with a lot of repetitive gifts.
However, when it comes to customised gifts, you have to bring your creative side into play thinking of the right gift for the recipient based on their liking and disliking. You also very often take a trip down memory lane reliving the happy memories together, thinking of the perfect gift, which makes the whole process exciting and fulfilling.
Personalisation makes them the Perfect Gift for someone you Love
While flowers and chocolates are the most common gift items, they do not leave any lasting impression in the mind of the recipient. A personalised gift Vancouver on the other hand is something they cherish forever. They bring a fond smile to the face of the recipient every time they look at or use the gift.
Customised gifts also stand out in the crowd of gifts which a person may get on their special day making them the perfect gift for someone you love or admire.
Customised gifts help nurture relationships
If you want to show someone you really care, there is no better way than to show it through a personalised gift item. A personal gift does not mean getting the recipient's name imprinted on a diary or a t-shirt, it can be much more, liking customising colour or print, adding sun sign, engraving a special date etc. Whether given to a colleague or to your partner, the thought put behind the customisation is surely appreciated which helps in building a strong bond of love and appreciation between the giver and the recipient.
Personalised gifts are affordable
Thanks to technology, it is now possible to personalise all kinds of items across a wide price range. Customized gifts are available from low budget items like stationery to clothes, or expensive gift items like watches to jewellery. You can choose from a wide selection of offerings to match your budget and timelines. Whether you are looking for that unique gift for a birthday and anniversary, or a personalised corporate gift for your employees', custom printed gifts are very affordable and of course, the best possible way to show your love and appreciation.
Contact Us: The Printculture
If you are looking for a unique one of its kind personalised gift item for your special ones, you can always connect with Print culture, your very own print shop in Vancouver. Contact our team of expert designers and print technicians to learn about the unlimited possibilities of creating personalised products Surrey, which will make your gifts stand out. You can also connect for any bulk custom printing requirements for your corporate needs. We offer a wide choice from personalised apparel to stationery to bags.
Our printing centre in Surrey can serve as a single point of contact for your personal and company needs, allowing you to get high-quality printing solutions while saving time and money. Please be assured, superior results and first-rate customer service are guaranteed.
Contact Details
Name – The Printculture
Address – 19181 34A Ave Unit 109, Surrey, BC V3Z 0Z7, Canada
Phone No. – +1(778)803-4255
Mail – info@theprintculture.com